Halloween 2015
With this costume, I focused more on the mask as I had a lot of things going on.  Because most of this involved electronics, there aren't as many step-by-step photographs as I normally would have taken.
First is the voice changer (picture 1).  Trying to find just the right changer for my needs was more difficult than I had thought, but I finally found it.
After taking the voice changer apart, I inserted the speaker into a cardboard tube that I attached to the bottom of a Halloween mask.  The mask was originally gray, but I repainted it.  The brass buttons running along the mask are furniture pins, the tube is made of cardboard, the speaker screen is made with window screening that was glued to a PVC drain cover; at its center is a button from a pair of pants.  The tubes, originally rubber gas lines, are epoxied in place.  Wait, the two on my right are gas lines, the one on the left is a thin plastic tube from a foot pump.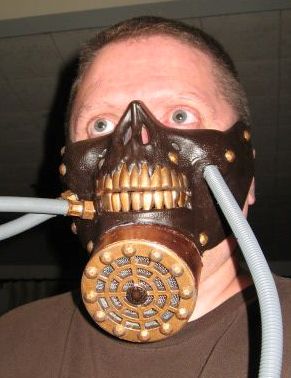 The third picture shows that blue LED lights, the type used to highlight a car's interior, were inserted within the goggles.  The goggles are made of shower curtain rings and toilet paper cardboard.  Painted, of course.  The goggle lenses were made from a thin blue water bottle.  This image shows the eyes turned on.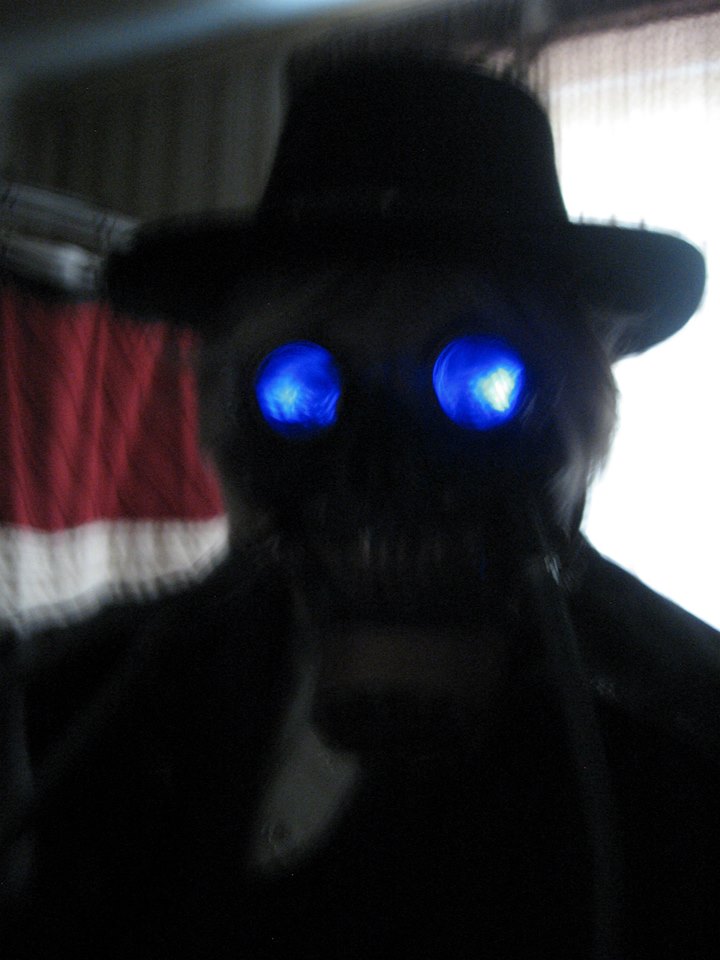 This next picture shows my holding a blue box and a replica black powder pistol.  The wires for the voice changer and the lighting are running through the tube on my left; the box is holding the batteries and electrical boards; instead of on / off buttons, I used toggle switches.  The wig was ordered off of eBay, and believe me, having it was not the same as simply looking at it.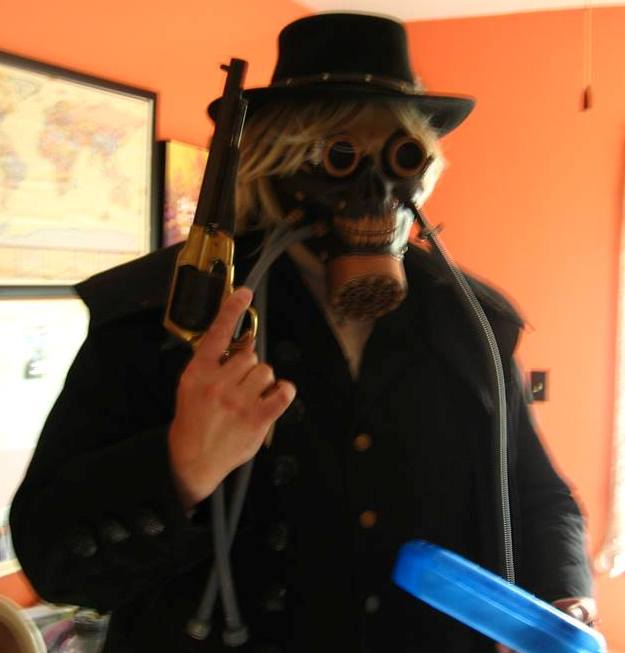 Lastly, the finished product!  You can see the goggles better in this.  The face itself was from some upholstery leather I picked up at Goodwill.  Like this wig better.  I haven't actually finished this one yet; I still have to paint the blue box to make it look like wood, paint the tubes, attach the two on the right to air tanks or a bladder or something.  But the electronics work, the voice changer works, and that's all I care about.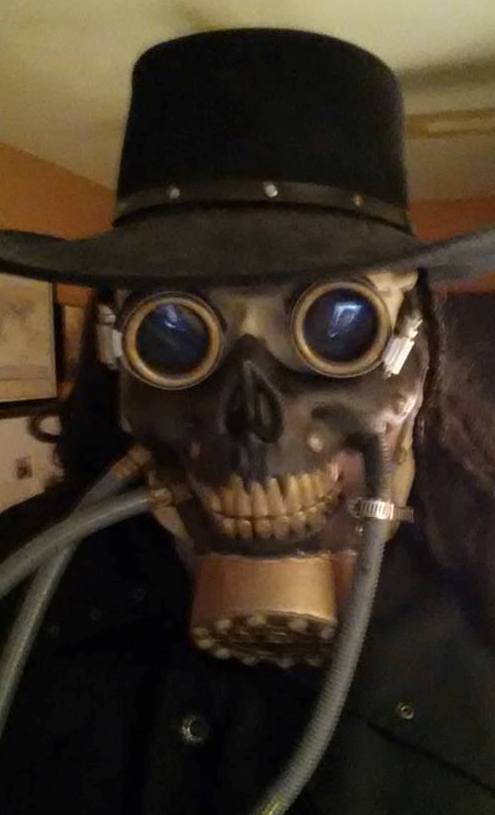 Admin




Posts

: 9


Join date

: 2016-12-27




---
Permissions in this forum:
You
cannot
reply to topics in this forum